Harris Products Group Expands NATE-Certified Training for Brazing, Adds Training Modules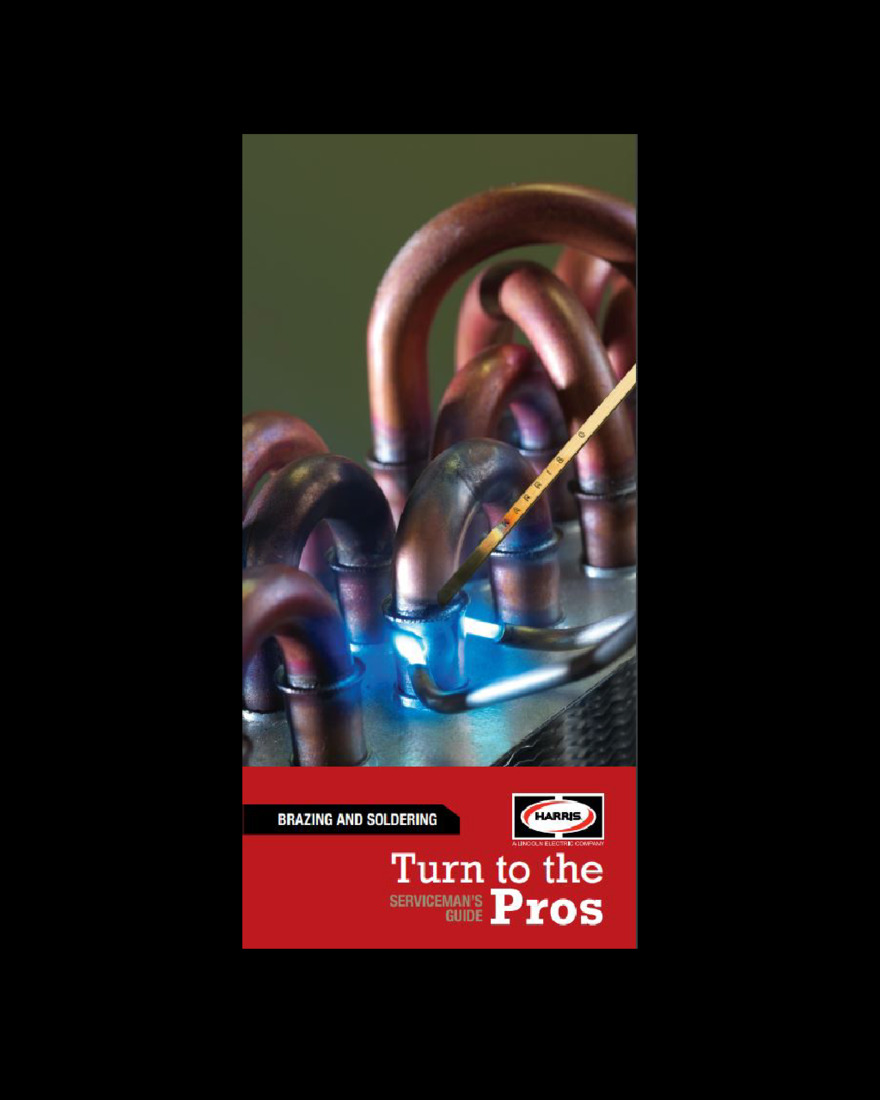 Technicians in HVAC/R now have even more opportunities to advance their skills in brazing and their knowledge of filler metals, fluxes, and torch safety. Harris Products Group, maker of brazing and soldering equipment and consumables, is offering more training options in 2022 as well as a self-guided training series, posters, and safety guides.
Harris offers North American Technician Excellence (NATE) certification for brazing at its Mason, Ohio, facility and customer locations throughout the U.S. The training course is free for participants who register through a Harris wholesaler. Harris provides a NATE certificate upon completion.
More than two dozen Harris sales and technical representatives are certified to teach the three-credit hour NATE Course 3067-0001. The course covers the basics of brazing; provides information about base and filler metals and fluxes for HVAC/R applications; and teaches torch safety. Instructors also conduct brazing demonstrations and allow hands-on practice.
"NATE certification is a great benefit for HVACR technicians and also has far-reaching benefits for industrial contractors, original equipment manufacturers (OEMs), distributors and many other professionals involved in the HVACR aftermarket," said Brian Henderson, Harris Products National Sales Manager -Wholesale.
Henderson said the NATE training is not just for new technicians. New alloys on the market such as aluminum are challenging to master without proper instruction, he said. Additionally, having an instructor oversee participants' brazing work can improve skills even for those who have been in the field for awhile.
"Our training helps technicians produce better brazed assemblies, which means better installations and service. Business is better for everyone when brazing principles are understood and practiced properly," said Henderson.
Harris is introducing self-paced training modules in February that allow contractors and technicians to learn about brazing and soldering on their own schedule. Topics include brazing and soldering safety, nitrogen purging, working with alloys, and safety tips.
The company has also launched a brazing and soldering mobile app that includes how-videos, safety information, and brazing and soldering tips. https://www.harrisproductsgroup.com/braze-solder-mobile/#features
Harris's brazing and welding safety posters are free to HVAC contractors and wholesalers. Topics include easy-to-follow tips on how to install a regulator, and another on how to connect, light and adjust a torch. Other posters are planned for the near future.
Harris also offers its Brazing and Soldering Guide, a printed multi-page reference guide which details proper brazing procedures and other technical information. In addition to this, Harris has developed the Brazing Wheel which is a handy tool for technicians to refer to for finding the right alloy for each brazing job.
The Harris Products Group has been manufacturing quality brazing products for more than 110 years. A leader in developing brazing products to meet the industry needs for new metal joining methods, Harris has developed proprietary technology to ensure the highest standards of quality and traceability in both equipment and consumables.
If interested in learning more about NATE Training from Harris, please contact Brian Henderson at brian_henderson@lincolnelectric.com.